We hope you have a great time with our Christmas VBS @ Home Craft!
Use a marker to draw a happy snowman face on your tealight – 2 eyes and a mouth. The "flame" will be the nose.
Glue the piece of pipe cleaner across the top of the tealight and down the sides….this makes the band of the earmuffs.
Glue the pom-poms on the sides of the tealight at the ends of the pipe cleaner.
The thick ribbon can be folded and glued to the bottom of the tea light….this is your snowman's scarf.
The thin ribbon can be glued in a loop to the back of your tealight….this is how it will hang from your Christmas tree branch.
If your tealight isn't working, you may have gotten one that has a piece of plastic blocking the battery. Some also may need the battery flipped over before they will work.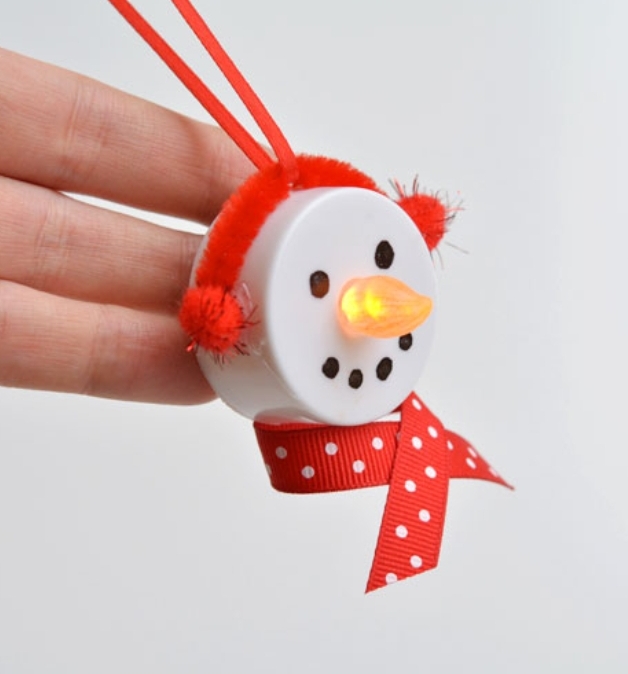 We hope you enjoyed the craft!
Feel free to join us for worship this Christmas Day at 9:30am, either in the church building or the school behind the church.